Hi Billy Mays, no longer here.....
..
..
..

..



This is for you, Billy Mays, may you find Peace, the great American

salesman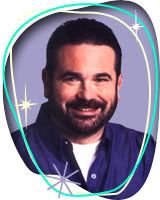 Billy, who was he? In the past few months we all learned
so much about the man behind the thick beard and the booming voice. He was
a kind man, even doing pro-bono work for the client from Texas with the
slippers. A man who put his family first. He was a perfectionist to
the T. He was a true believer in the products that he endorsed. He
showed us that wearing a beard was cool again! Above all, he demonstrated
that a man from humble beginnings can rise to the top, and still be humble.

And despite his meteoric success and stardom, he never took himself seriously.
Billy's parodies of Billy were sheer genius. He introduced us to
OrangeGlo, and OrangeGlo introduced millions of us to Billy, and thus, the
legend was born. The world of direct marketing would never the same again.
He was truly unforgettable! And we will never forget him. Every time
we put OxiClean in our laundry, we will remember him. There was never one
like him, and there never will be.
Where would we be today without OxiClean (now a staple of
American households), Zorbeez, Mighty Mend-it, and Mighty Putty, to name but a
few? Who could ever forget the Awesome Auger? And Billy broke new
ground in direct marketing with iCan health insurance. No matter what you
may have thought about his hearing problems (the deaf don't speak as loud as
Billy!), we all know that Billy Mays became an icon of American pop
culture, the everyman who achieved success through hard work and determination,
failure did not deter him. Someone we will never forget. He pushed
on with a drive few can match. And today, we all lost someone special.

There will never be another like him, a once in a lifetime character, and he
will be dearly missed by all.